Welcome to our June Marketing Talk event, where we'll be joined by Lisa Seymour and James Dempster from Fox&Bear!
Marketing Talk is a community for marketers honing their craft. We regularly host insightful and inspiring speakers who share their knowledge and experiences in short talks to cover all topics every marketer needs in their toolkit. our events are designed specifically for marketers taking their skills to the next level – whether you're a student, in an entry/mid-level role or considering a career change.
This is the stuff they don't teach you at marketing school…
'The Language of Brand'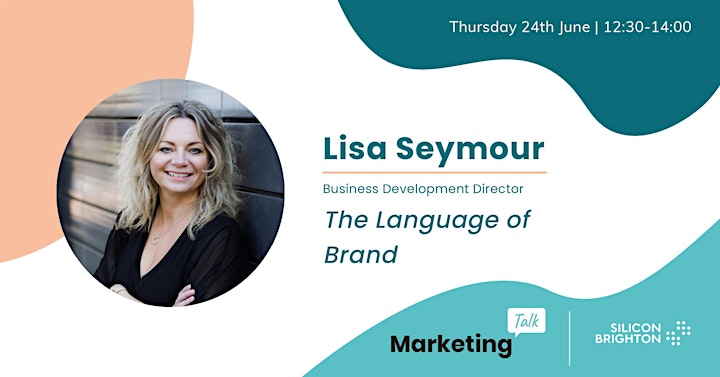 As marketeers, we're entrusted with the integrity of the brands we work with. So, we need to ensure that the work produced not only follows guideline, but truly reflects the spirit of these brands and resonates with their intended audience.
When we talk of 'brand', it's no longer about just the shape, colour, or tone of voice. It's about how we bring all these elements together; to ensure we're telling the right story, to the right people.
But how do we approach this?
It falls to us to understand the nuances that make brands different, and we need to develop them with respect to what's gone before.
Join us for a conversation on this topic, as we learn how to navigate brand guidelines with bold but considered changes that can take your brand from a statement to a language.
More about: Lisa Seymour
Lisa is the Business Development Director, at the award-winning agency for end-to-end storytelling: Fox&Bear.
Although my current job title is very much focused on the sales side of agency life. My experience spans 15 years of working across media formats, including both print and digital. I've seen it all and have run creative teams through -out my career. I believe in an audience centric process that is a collaboration between the business and the brand
Agencies, Teams & Ancient Greeks: Learning from a Co-Founder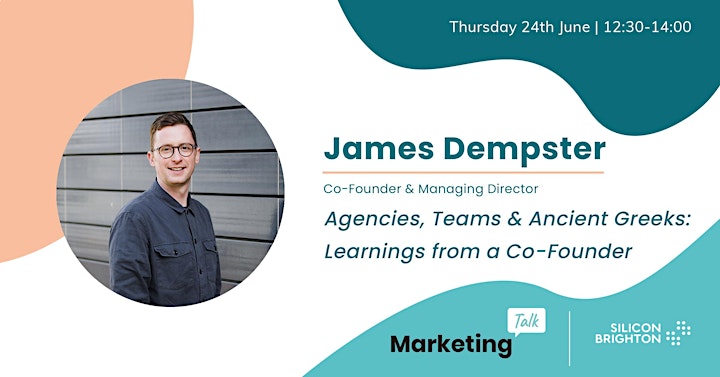 More about: James Dempster
James Dempster, Co-Founder & Managing Director at Fox&Bear will be joining Marketing Talk for an interactive fireside chat alongside our host Catherine Loftus.
Throughout this chat, James will be sharing key experiences that influenced his career and enabled him to successfully run his own marketing agency.
Catherine & James will also be discussing what should be considered when building out a diverse and inclusive marketing team, which works successfully together.
James will also be sharing his passion for the Ancient Greek's with us, explaining what we can learn from them when it comes to digital marketing. He'll be sharing how we can use the ideas from the Ancient Greeks to effectively run agencies – they were definitely ahead of their time!
Our Host
Marketing Talk is hosted by Catherine Loftus – Head of Brand @ Bird & Blend Tea Co. Catherine is a shining example of how by learning from and connecting with other, you can accelerate your own progression. Catherine was once a terrified panellist , but she's progressed to become a fantastic keynote speaker. She hopes through Marketing Talk, others can do the same.

Register your free ticket here.